WO 392/21, the prisoner of war register compiled by the International Red Cross in August 1943 and held in THE NATIONAL ARCHIVES, LONDON under the title IMPERIAL PRISONERS OF WAR HELD IN ITALY OR IN ITALIAN-OCCUPIED TERRITORY, has the following entry :

Despite this, the names of two prisoners being held in this camp, both survivors of HM Submarine Splendid (P228) sunk on 21 April 1943, appear in the register: Ldg. Sig. D/JX.141793 R.W.Auckland and E.R.A.1V Class C/MX.66730 E. J. Worthington.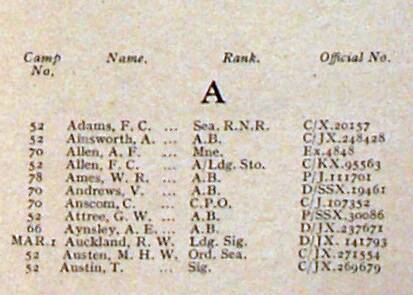 Fortunately members of the crews of HM Submarines Sahib and Saracen have left accurate descriptions of the camp's' whereabouts in their memoirs. Nothing has been found to date in the Italian archives.
The area in which the camp was situtated lies to the south east of the town of Manziana. The camp consisted of a Villa, located in parkland near to the small church of Madonna delle Grazie.
Create Your Own Website With

Webador